We at Cutting the Green, believe in using the highest quality equipment and
products so that our customers will receive the best service available.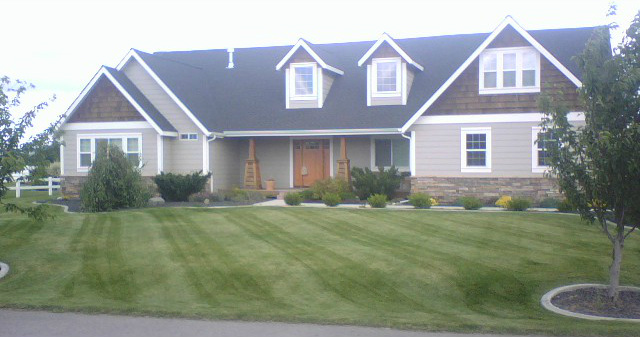 Cutting the Green - Tree Care Service, is fully licensed and insured.


OUR WEBSITE IS CURRENTLY UNDER CONSTRUCTION



Contact us for a FREE estimate - 208-772-5800 or benhossley@yahoo.com


Ben Hossley, Owner of Cutting the Green, has built and operated this business since 2005. Serving Coeur d'Alene, Hayden, Post Falls and the surrounding areas.


---
Contact Info:
Office Phone - (208) 772-5800
5226 E Dodd Rd.
Hayden Lake ID 83835
Email - benhossley@yahoo.com

Lisencing
ID. State Contractors
License # RTC-29838

ID. State Chemical Applicators
License # 51427
---
Calender of when services generally occur.
March - Start spring cleanup, apply early spring lawn fertilizer
April - Turn on sprinklers, this is usually when mowing starts
May - Time to de-thatch and aerate your lawn and also apply late spring lawn fertilizer
June - First bush trimming
July - Apply slow release fertilizer your lawn for the hot summer months
Aug. - Cut the grass longer so the summer heat doesn't dry out soil

Sept. - Apply fall fertilizer
Oct. - Blow out your sprinklers, this is when lawn mowing usually stops for winter, and fall cleanup begins
Nov. - The best time to do major trimming on your trees and bushes
Dec. - Time to call us about snow plowing and de-icing your business parking lot